Lost Railroads of New England
Third Edition
by Ronald Dale Karr
An indispensable guide for New England railfans, rails-to-trails users, and local history enthusiasts!
THE FIRST edition was called "a gem of a book which serves as a useful reference." This new edition of Lost Railroads of New England is that and much more! It features:
All new maps showing rail trails as well as abandonments
Detailed city maps for areas of dense railroad activity
Many more photographs of trails and rail artifacts on abandoned lines
Railroad abandonments updated through the end of 2009
Many directory entries rewritten for better clarity and expanded with new information
Many more entries cross-referenced
Sections added on rail trails and lines that have been reinstated
Order now from Bondcliff Books.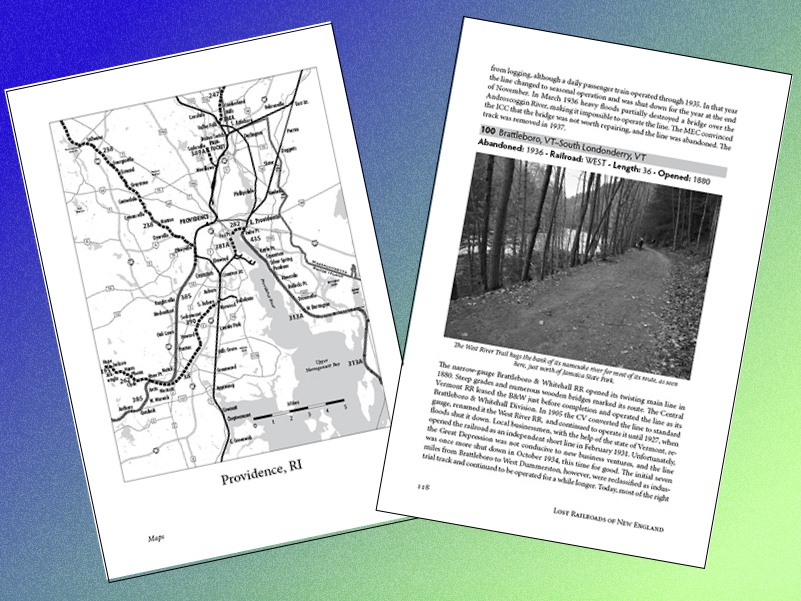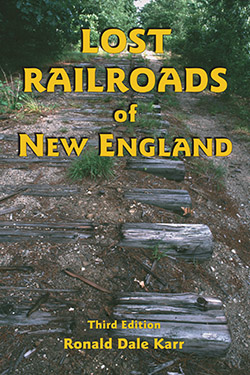 6" x 9" paperback, 240 pages, 26 pages of maps, 80 photos and illustrations, $15.95
ISBN 978-0-942147-11-7
Use your credit card or PayPal account to pay thru PayPal's secure cart service.