About Branch Line Press
FOUNDED BY RONALD KARR in 1986, we are a small New England publishing company specializing in literate, enjoyable reference books and guides to New England's history, cultural heritage, and natural history, with an emphasis to date on transportation in New England. Our goal is to help readers explore the rich and diverse history and resources of our region. Currently we are seeking titles to expand our Heritage of New England Series and to develop a series on New England Natural History; and we are always interested in manuscripts to add to our New England Transportation and New England Rail Heritage Series.
Branch Line Press aims to publish books that are accurate and detailed enough to satisfy serious students and fans of a topic, yet well-written and with enough illustrations and anecdotes to appeal to more casual readers. We invite authors to discuss book ideas with us or to submit samples of manuscripts in progress for our consideration. To see details on what we are looking for and to obtain our manuscript submission guidelines, please see our Authors' Page.
In addition to our own titles, we also carry outstanding titles from other small publishers—including Marker Press, Bondcliff Books, South Platte Press, and the Palmer Public Library—that complement our books and our current publishing goals. These include great railroad, transportation, and general New England history titles that you may have missed elsewhere.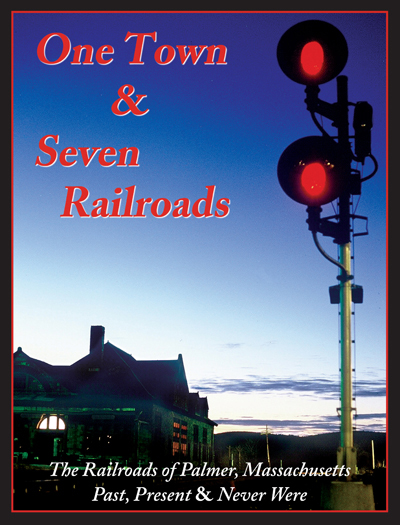 Branch Line Press now accepts credit cards and PayPal for on-line orders via our secure cart service administered by PayPal (no PayPal account is necessary). We welcome you to visit our on-line store and to add your name to our mailing list.
Diane and Ronald Karr
Publishers
New England Rail Heritage Series
Branch Line Press is one of New England's leading publishers of regional railroad history.
Heritage of New England Series